Gift Ideas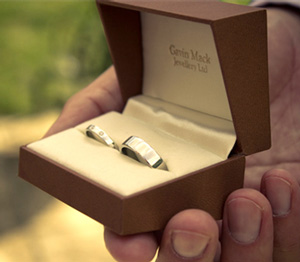 Perfect for any occasion
Whether you need Christening gifts, Bridesmaids' gifts, a Father of the bride's gift, Birthday gifts, Christmas gifts, Valentines' gifts, Anniversary gifts, Pet & dog tags I can create all these and so much more.
I will help you with the design and give you some inspiration. I regularly make unique and very personal jewellery.
To help you to personalise your gift, here are some ideas:
Think of something he/she is interested in, his hobby, something work related (e.g. business logo), something personal (e.g. family crest), etc. and I can make ring, cufflinks, key ring, charm or pendant out of them.
E.g. cow cufflinks for cattle farmers, turntable ring for DJs, gear cufflinks for engineers, scissors and comb charms for hairdressers, cufflinks with the Special Forces logo for soldiers, pendant with birthstone, spanner cufflinks for mechanics, etc.
Basically you name it, I can make it.
If you would like to arrange a consultation please contact me