Unique Engagement Rings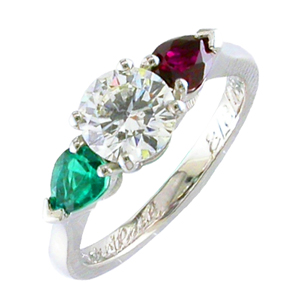 A bespoke engagement ring made with a specific individual in mind will mean so much more than a piece of mass produced jewellery that could have been made for anyone. Individually designed engagement rings tailored to your requirements.
Whether it begins with your own personal design or an idea we envisage together, I will carefully select the finest quality materials, source the most beautiful stones and create the perfect piece to suit your budget.
Click here to see a selection of my designs.