Gavin Mack Jewellery Ltd News
Keep an eye on all my news, planned events and wedding fairs.

I was asked if I could donate anything by a friend and having children myself it hit home how important it is to support the people around us, so I donated a pair of hand made diamond earrings to help and support this worthy cause.
They are raising money for Billy to have an operation and physiotherapy to reduce the spasticity in his legs.
Date of charity ball - 9th November 2019
---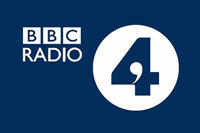 How to make a perfect piece from granny's hand-me-down jewellery
Date of interview - 26th January 2017
Slot Time: 11:40 mins
I have recently been interviewed by BBC Radio 4 about remodelling jewellery.